Gel Memory Foam Mattresses
Our Gel Memory Foam comfort layer offers a unique blend of memory foam infused with gel beads that rapidly channel heat away from the body, resulting in a more uniform temperature in both cool and warm environments. Gel Memory Foam combined with our Latex or pocket coil base layer offers qualities similar to what you would see in brand name mattresses, with premium comfort layers and plush, smooth fabrics.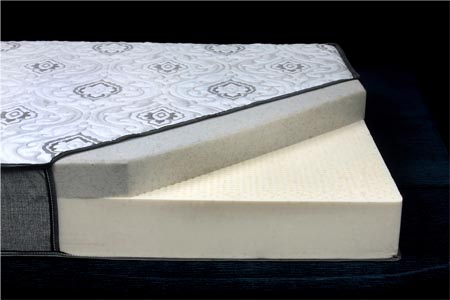 Gel Over Latex
Gel foam over a firm Latex core for a plush, softer feel.
TYPE: Gel Over Latex
HEIGHT: 7″ or 8″
FIRMNESS: Firm
PRICE: $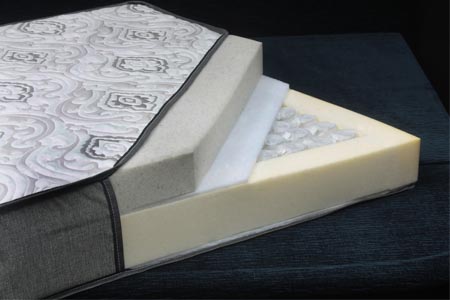 System 6 – Gel Over Pocket Coil
Gel foam over Latex and a no-motion pocket coil with side supports. Temperature regulating with Cool Touch® features.
TYPE: Gel Over Pocket Coil
HEIGHT: 8″ or 9″
FIRMNESS: Medium Firm
PRICE: $$