Mattress Pad Protectors
Protect your mattress with one of our custom Mattress Pad Protectors and help prolong the life of your HMC mattress! We have 3 styles to choose from: our HMC Standard 70/30 Cotton/Polyester Mattress Protector; our HMC Deluxe Mattress Protector with an all-cotton fabric top with anti-microbial fiber fill;  or our HMC Premium Mattress Pad Protector with an all-cotton fabric top and sides with 100% cotton filling.  All pad protectors are customized to fit your HMC mattress; and waterproof vinyl backing is an available option. All custom mattress pad protectors are labeled to each individual mattress bed at the head (top) for easy installation and removal.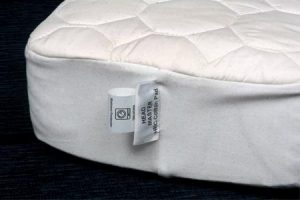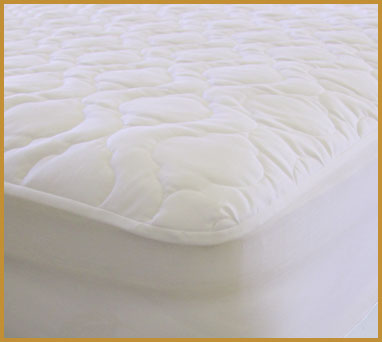 HMC Standard Mattress Pad
Standard quilted mattress pad

70/30 cotton polyester blend fabric

Elasticized skirt fits around all sides

Waterproof backing optional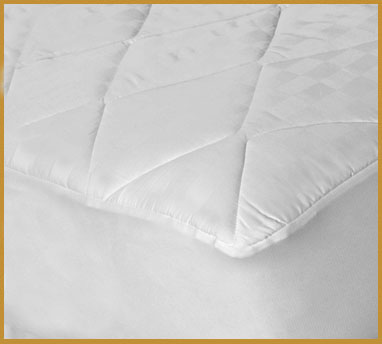 HMC Deluxe Mattress Pad
Ultra soft cotton fabric top with a thick 10oz anti-microbial fiber fill that adds a layer of ultra comfort. Finished with an attached stretch skirt to securely fit your mattress.
Ultra soft cotton fabric top side

Thick 10oz antimicrobial fiber fill

Custom fit to your mattress

Waterproof backing optional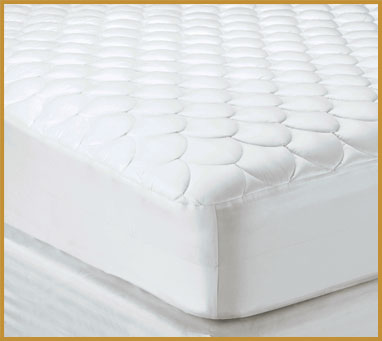 HMC Premium 100% Cotton All Natural Mattress Pad
Provides natural softness, relief from allergies and year-round comfort. This fine quilted cotton mattress pad is filled with 100% cotton. Layers are quilted together and finished with an attached cotton jersey knit skirt to fit snugly around your mattress.
100% cotton fabric top and sides

100% layered cotton filling

Custom fit to your mattress

Waterproof backing optional

Machine wash, no dry