Imagine the perfect night on an HMC Mattress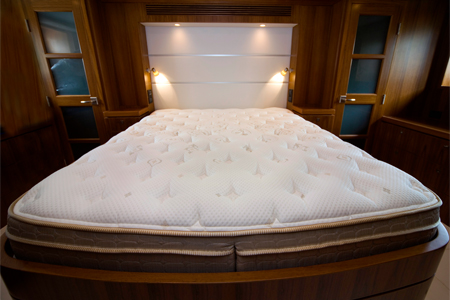 MATTRESSES
Our handcrafted, custom mattresses are quality designed for durability, comfort and to fit perfectly on your boat – any size bed, any size berth!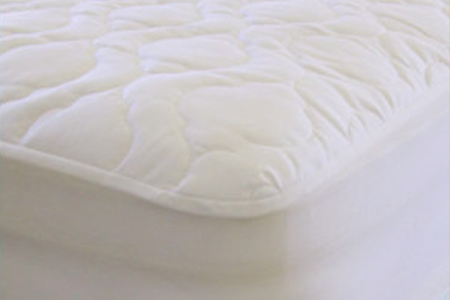 LINENS
Get the perfect bedding for your custom mattress. Choose from basic sheet sets to designer collections; mattress pad protectors and other bedding options, including custom embroidered towels.
SEE HOW A HANDCRAFT MATTRESS CAN CHANGE YOUR ONBOARD EXPERIENCE!

HMC is a family-owned, fourth-generation boat bed manufacturer founded on the traditions of quality and service. As avid boaters ourselves, we understand what you want in a mattress: design, durability and comfort.
Engineered for the marine environment
All mattresses made in the USA

Water-proofing protection keeps out moisture and mildew

Limited lifetime warranty

Serving customers worldwide since 1986

Call us and we'll take care of you:
800-241-7751
How to Order
Call us today 800.241.7751

Creating a custom mattress that fits perfectly with your boat's berth begins with a paper pattern. Handcraft Mattress Company representatives are available in most major boating areas to make a pattern for you or click here to learn how to make your own pattern.
A custom System 5 (our top-of-the-line mattress), 9 1/2" thick, 2-Piece mattress with zipper down the middle and hinge fold so bed can be removed.
A custom 3-Piece V-Berth Queen Size Latex Mattress with Zipper made 4" thick to go on top of boat cushions to make a comfortable bed.
Have you put in your HMC order yet? It's not too late to get a custom, comfortable Handcraft Mattress Company boat bed for your weekend adventures! Shipping available worldwide! Contact us today-we can make any size bed for any size berth!
A custom HMC boat bed built for a Princess 50' yacht's fiberglass Owner stateroom platform berth. This unique bed has multiple steps & variations in the construction to fit the varied platform space perfectly!
Proudly affiliated with: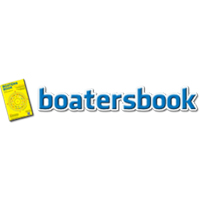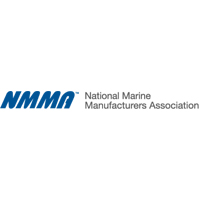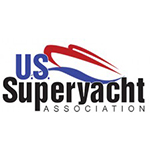 We consider this mattress to be one of our key quality-of-life purchases.
We LOVE the mattress and so do our backs!
The BEST mattress I have ever slept on!!
One of our best provision decisions for ocean cruising.
Perfect fit and very comfortable.
What a great night's sleep.
Miraculous, surprising, indescribable!
Thank you for your superior workmanship and service.
Very happy with our mattress!
I am extremely pleased, the mattress is well made & very comfortable. Thanks for a great product & job!
We are quite pleased with our new mattress. The fit is great, it's so much more comfortable than our old mattress! It's as comfortable as our traditional firm mattress on land.
We highly recommend Handcraft Mattress Company. The service is excellent, we love the mattresses and all the bedding we got from them.  They were also able to customize our boat name in the same colors and font. Thank you to the entire crew! 
My Handcraft Mattress Company order of a custom mattress, mattress cover and comforter arrived and fit perfectly like a glove; looks great too! Best of all, it sleeps great! Well done Handcraft Mattress Company!
Thank you for expediting our mattress upgrade! We received excellent, almost daily follow-up since we are live-aboards, including cost and delivery time frame. HMC is not only "Customized Comfort" but also "Customized Customer Service" as well. 
Thank you for delivering the 2 Captain's Cabins beds today, the Crew are so happy with the final products!
We've been sleeping on our new HMC mattress and customized bedding – it's fantastic!!! 
The mattresses are amazing! 
I just wanted Handcraft to know I could not be happier with the work that you guys did.  Everything fit perfectly and looks fabulous, the mattresses are amazing! 
Fantastic service from start to finish. Mattresses are of excellent quality and fit perfectly in the spaces that I wouldn't have thought possible.  Recommend highly and will be back for any extras that I need for both staterooms!
One of the best decisions I made in refitting my boat! Most of our trips are multi-day (we have done as long as 18 day trips) and we spend a lot of nights running overnight or asleep on anchor. Good mattresses are KEY for good sleep and feeling good when you are already getting beat up in seas and fishing for days at a time. Thank you Handcraft Mattress!! 
We had a great experience, the service and product are top notch. The mattress is wonderful and truly made a difference in the quality of our life. We can sleep again! 
Incredible bed, I'm sleeping-in tomorrow!
The new mattress arrived yesterday, it fits great, and best of all we slept on it for the first time last night and we're going to love it!
Thank you! Down at the boat and 2 nights on the new mattresses, sheets and coverlets – so nice and so much better! 
We've had our new mattress for a few weeks now and we simply love it! It fits the space perfectly and is incredibly comfortable – without a doubt we will order all of our future marine mattresses from HMC! 
It's perfect, thanks! We're very happy with the whole process.
My wife and I are very happy with our HMC mattress you made for us! So much so, we would like to purchase one for our RV.