Imagine the perfect night on an HMC Mattress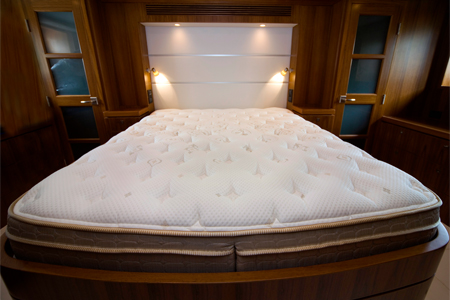 MATTRESSES
Our handcrafted, custom mattresses are quality designed for durability, comfort and to fit perfectly on your boat.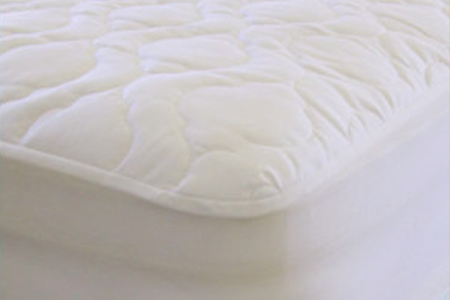 LINENS
Get the perfect bedding for your custom mattress. Choose from basic sheet sets to designer collections; mattress pad protectors and other bedding options, including custom embroidered towels.

HMC is a family-owned, fourth-generation boat bed manufacturer founded on the traditions of quality and service. As avid boaters ourselves, we understand what you want in a mattress: design, durability and comfort.
Engineered for the marine environment
All mattresses made in the USA

Limited lifetime warranty

Serving customers worldwide since 1986

Call us and we'll take care of you:
800-241-7751

Creating a custom mattress that fits perfectly with your boat's berth begins with a paper pattern. Handcraft Mattress Company representatives are available in most major boating areas to make a pattern for you or click here to learn how to make your own pattern.
Check out Southern Boating's April 2019 issue & read about our customer Richard Alexander & his new Horizon Power Catamaran 65. Handcraft Mattress Company created the custom adjustable platform mattress bed in his [...]
Did you know Handcraft Mattress Company is the official OEM manufacturer of Viking Yachts' boat beds? Every Viking yacht coming off the production line is outfit with one of HMC's custom, comfortable mattresses [...]
Handcraft Mattress Company is proud to be an annual sponsor of Cruising Outpost's Cruiser Party during the Miami International Boat Show on Saturday, February 16 on Virginia Key. Proceeds raised through the raffle [...]
Adjustable Platform Mattresses Our HMC adjustable platform mattresses are custom created for flexibility of sleep options. The wooden adjustable base platform, made of bent and laminated Beechwood, is only 4" thick, allowing it to [...]
We consider this mattress to be one of our key quality-of-life purchases.
We LOVE the mattress and so do our backs!
The BEST mattress I have ever slept on!!
One of our best provision decisions for ocean cruising.
Perfect fit and very comfortable.
What a great night's sleep.
Miraculous, surprising, indescribable!
Thank you for your superior workmanship and service.
Very happy with our mattress!
I am extremely pleased, the mattress is well made & very comfortable. Thanks for a great product & job!
We are quite pleased with our new mattress. The fit is great, it's so much more comfortable than our old mattress! It's as comfortable as our traditional firm mattress on land.
We highly recommend Handcraft Mattress Company. The service is excellent, we love the mattresses and all the bedding we got from them.  They were also able to customize our boat name in the same colors and font. Thank you to the entire crew!