Coverlets and Duvets
Handcraft Mattress Company is proud to offer a wide range of the finest linen options available, including custom-made luxury designer linens that are hand-crafted to custom fit your boat mattress. Our Duvets are available in 500 thread count 100% cotton Sheets in 5 color options; and with designer label Hamburg House Sheets with custom embroidery designs and monogramming available.
Coverlets are a lightweight bedspread option that can be quilted or woven, with various customized finishes to perfectly fit your HMC custom mattress. Customers can supply their own materials to be customized or select from our available fabric options in our HMC CA and FL factory showrooms. The Coverlet can be customized with Waterfall Edge corners, Knife Edge, or Welt Cord/Piping Edge. The Knife Edge and Welt Cord/Piping Edge Coverlets can also be finished in an additional attached sheet option where the sheet is secured to the Coverlet with edging and elastic to hold it in place while sleeping. Please see these options below:
Waterfall Edge
Customize the look of your Coverlet or Duvet with a beautiful Waterfall edge. Casual and comfortable, best suited for a walk-around mattress. Drops 15-18″ over edge.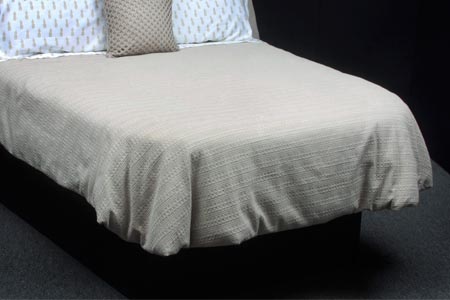 Knife Edge
Clean, crisp lines add a more finished look to your Coverlet. Ideal for walk-around mattresses.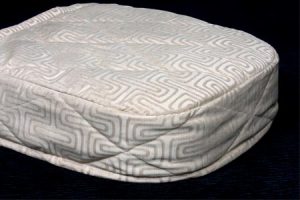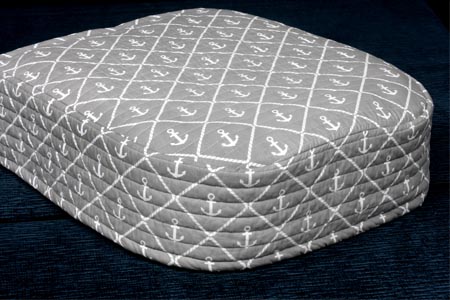 Welt Cord/Piping Edge
Our most intricate and stylized Coverlet option with welt cord/piping detail and spliced/split corners. Perfect for a stateroom or VIP suite.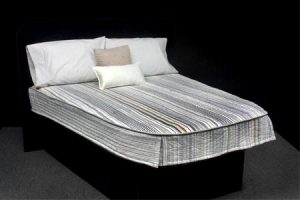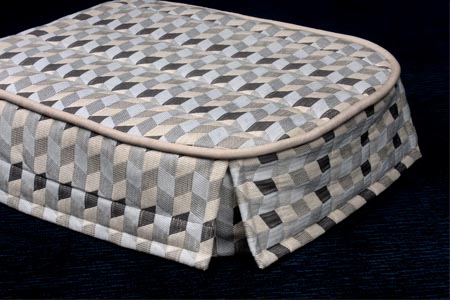 Additional option for Coverlets
A custom-fit Coverlet in Knife Edge or Welt Cord/Piping Edge can have an attached sheet with edging and elastic to keep it securely in place while sleeping on top of Coverlet. Easy to remove and launder, a terrific option for tight spaces. (Photo is upside down to show attached sheet underneath)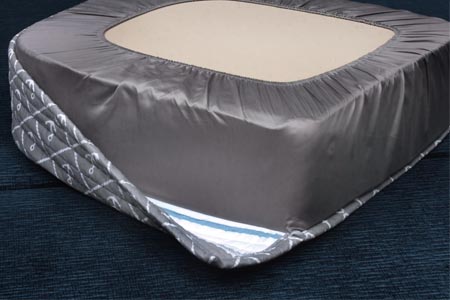 Duvets are another bedding option consisting of 2 sheets sewn together with a zipper closure on the back side. They are finished with a Waterfall edge. Duvets can be made from our Handcraft Mattress Company 500 thread count, 100% cotton Sheets available in 5 color options; or a customer's own materials; to Italian couture linens designer Hamburg House Sheets. Duvets are offered with customized hypoallergenic and down-alternative duvet inserts. Our Hamburg House designer linens are also available with custom embroidery and monogramming designs, please click on blue link below for more information or call us today for help with your order! 800-241-7751