Available Mattress Options:

Click below for details
Custom Hinge-Fold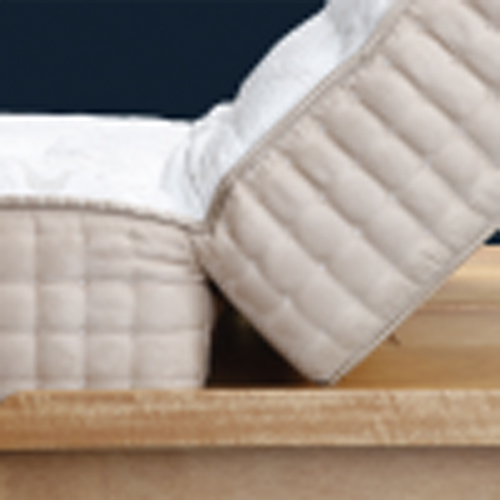 Tired of wrestling with a bulky mattress every time you need to look for something stored under your berth?  Our patented hinge-fold option, available on all mattresses we make, provides quick and easy access.  Just fold the mattress over and out of the way to open storage compartments.  Our hinge-fold mattresses can have a Head to Toe fold Option A (horizontal) or a Side to Side fold Option B (vertical), see diagrams below. Both options come with a thick, quilted cover that eliminates seams and crevices.  We guarantee it! Each hinge-fold mattress offers the same unparalleled comfort, support and ease of installation provided by every mattress we make.
Patented NO-FEEL Design
No Seams or Crevice
Easy, Fold Over Access to Storage