Adjustable Platform Mattresses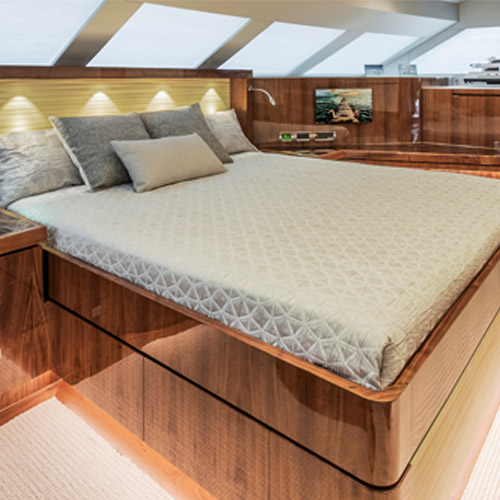 Our HMC adjustable platform mattresses are custom created for flexibility of sleep options. The wooden adjustable base platform, made of bent and laminated Beechwood, is only 4" thick, allowing it to be used in multiple configurations. The wooden slat platform is traditionally crafted and fully custom-made to fit your custom mattress with an electrically-operated remote. Our HMC premium or standard Latex mattresses at 6 ½" or 7 ½" work best to keep overall height reduced to a total thickness of 10-11". Beds can be in 1 or 2-piece configurations for installation and have 1 or 2 remotes. King size custom mattresses work best as a 2-piece set up for individual or sync (together) operation, with options for dual remotes. Queen size custom mattresses work best as a sync style bed as mattress can get too narrow to function correctly in the individual operations. Both mattress beds have no hinge-fold, yet are completely adjustable at the foot, center and head of the bed, providing varying comfort zones and positions.
Contact Handcraft Mattress Company today to get more information on these wonderful adjustable platform beds for your boat!